About Bilan Chiropractic
Our History: A Legacy of Excellence
Bilan Chiropractic was established in 2000 by Dr. Mark Bilan. Our roots trace back to the renowned Dr. Trevor Ireland, the chairperson of Palmer College of Chiropractic worldwide, and a revered figure in Alaska's chiropractic community. Three of the four doctors at our clinic have had the privilege of working directly under Dr. Ireland. Today, we carry forward his legacy of excellence, while paving our way to create a new standard in chiropractic care.
Our Mission: Result-Oriented Care
At Bilan Chiropractic, we're not just committed to providing chiropractic care; we're committed to seeing a change in your life. We want to help you steer your life in the direction you desire. Our mission is to offer a new standard in chiropractic care that is engaging, trustworthy, and genuinely committed to results-oriented care. We're here to help you make a change.
Say hello to Mattie, Loo, and Franklin, our greeting team. They will make sure you start your visit to our offices with a smile. And if for some reason you aren't feeling chipper enough to say hello to them, they will be sure to say hello to you.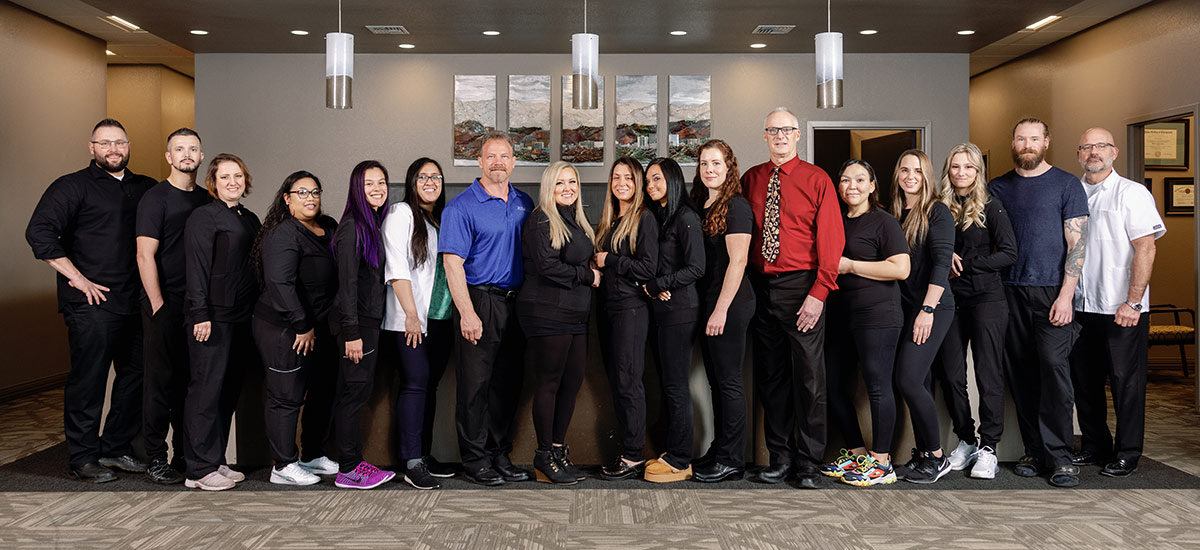 Professional, Fun, and Energetic
We pride ourselves on fostering a professional yet fun environment at our practice. Our clinic buzzes with energy, laughter, and positivity. We have an incredible staff, and our dogs (yes, you read that right!) are an integral part of our lives. Our patients often bring their families and even their furry friends to the clinic. We believe in creating a warm, welcoming space where patients receive hugs, high-fives, and heaps of encouragement. We strive to maintain an energetic, modern, and professional environment that feels like home.
Inspiring Cases: Real People, Real Results
Every day, we witness inspiring transformations at our practice. From the athlete who was told she'd have to quit the sport she loved but found her way back on the field after our treatment, to the father who just wanted to play basketball with his son and could do so after a single visit. We've had patients trust us with their biggest life decisions simply because they felt more comfortable with us than with any other provider. These are the stories that fuel our passion for what we do.
At the Heart of an Active Community
For the past couple of decades, Bilan Chiropractic has been an active part of the Alaskan community, particularly in Anchorage, Eagle River, and Wasilla. Our location reflects our commitment to serving a population that leads an active, outdoorsy lifestyle. Hunting, fishing, camping, and mountain climbing are common activities here, and the community greatly benefits from the care we offer.
Experience Our Difference
We're more than just a place to get an adjustment. We're active members of the Anchorage community, and we're here to serve you. If you're ready to experience a new standard in chiropractic care, contact us today. We're excited to help you embark on your journey towards better health and a happier life.

About Bilan Chiropractic | (907) 569-1123